What a fabulous week it has been for me. It's been really nice to take a break from my Kindergarten class and focus on some things I've been wanting to do. I made the above necklace for my friend, and it's inspired me to add it to my shop. come visit my
Etsy store
.
So, have you been shopping for the holidays? I took advantage of a few Black Friday deals, but mostly, I bought for myself. I've come to discover that I am a horrible shopper. It's
Small Business Saturday
today, so I'm determined to buy things from other Etsy sellers today. I'm also giving a special to all of my
facebook fans
.
Here are some of my favorite photos of my babies from this week, just for fun. Head over to
my site
to see more of my work.
Have a great weekend! xoxo, Kristen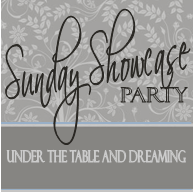 now, here is the fun part! Let's have a link party! I was inspired by Simply Designing and Under the Table and Dreaming to throw my own link party. Show me something that you've made recently. Please be sure to link up to a specific post, not your shop. Show some love to others, and please remember to link back to this post. Thank ya!